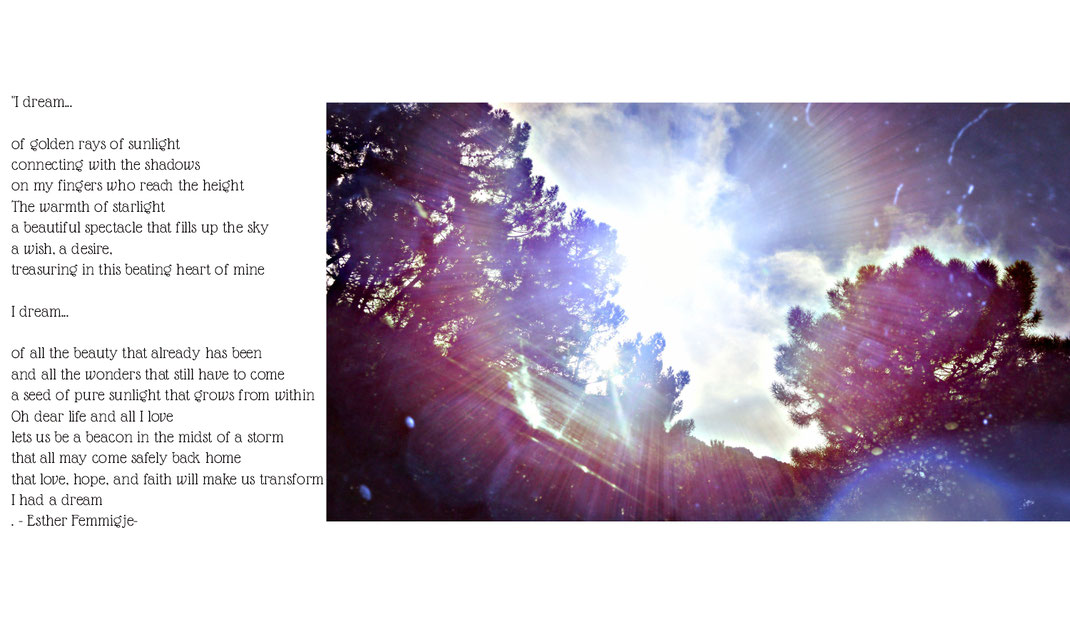 ♥Dear magical absolute amazing captivating one of a kind wonderful awesome being☺
This picture I took while looking out through a car window. 
That day it was cloudy and dark outside and suddenly the sun peeked through and melted with the rain and creating such an amazing sight. 
A good remember in dark times or thoughts to do not give up, stay warm inside with dreams, and let it be your passion that enlighten your inner fire. 
Have a wonderful day !
Love,
Esther Femmigje