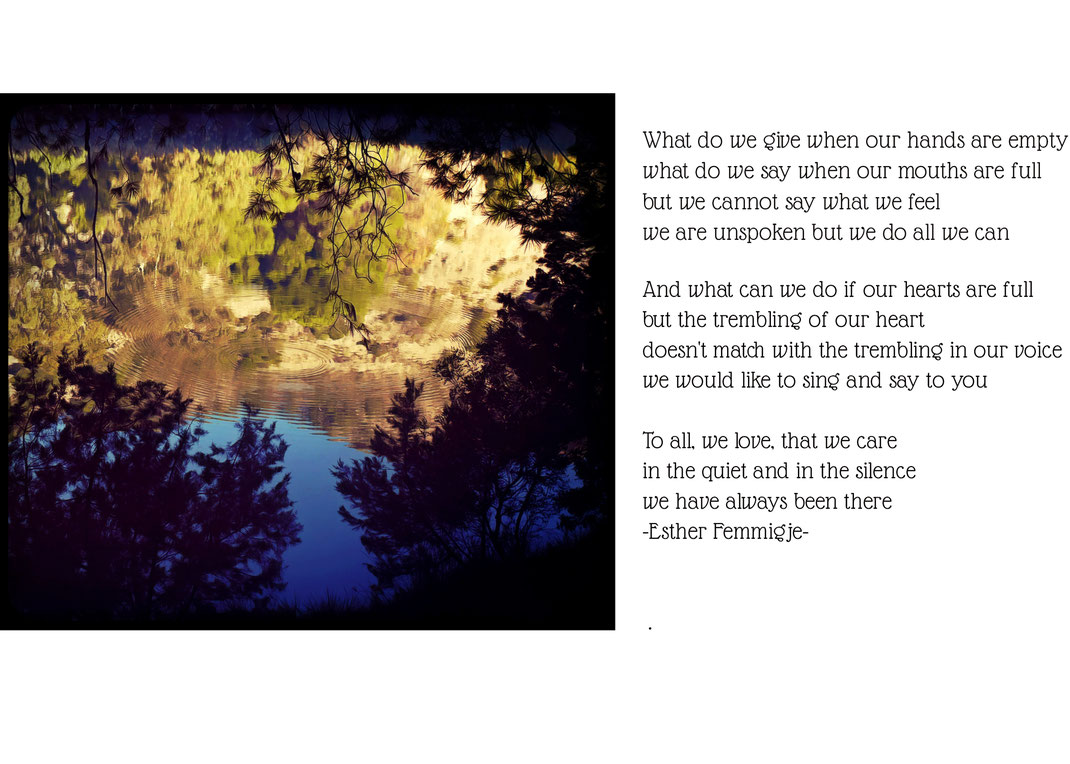 ♥Dear magical absolute amazing captivating one of a kind wonderful awesome being☺,
I was watching a movie today where somewhere in the story a guy lost his whole family by a tsunami. He seemed never to talk about it only though there were scenes where he got confronted and his pain came out, tears fell. He seemed such a happy guy yet carried such great weight in his heart and soul, so much loss... It was his way of communicating for he couldn't express it with words, sometimes it's difficult to find the right words, or even find the courage to talk about it. Not everyone stands on chairs and speak their heart out. Some may sing, paint, write, cry, shout, pray, fall on their knees, drink, dance, smile or just stay silent...
This guy reminded me of a poem I wrote for someone years ago. A person who was struggling with the fact that someone he really loved had trouble expressing themselves. I felt the urge to write this for him and now today I feel again I have to share it and that anyone who needs to hear it that it may reach their hearts.
Love,
Esther Fermmigje