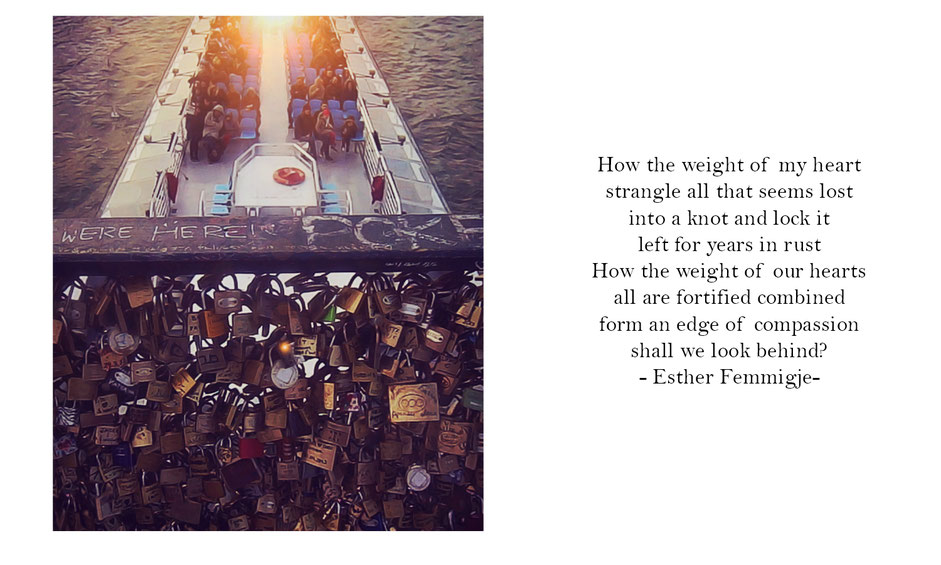 ♥Dear magical absolute amazing captivating one of a kind wonderful awesome being,
Several years ago I was on this bridge in Paris, a famous bridge filled with locks. As most tourists were taking pictures of the locks, my eye was stuck on the words I saw written on the edge of the bridge: `Were here!` Shortly after, people on a boat where passing by and I took the moment to capture it. 
We sometimes seem to forget that we are HERE and what a blessing that is. We can be so lost in the locks we put on our hearts yet when we look over the edge we see we are not alone. 
Love,
Esther Femmigje