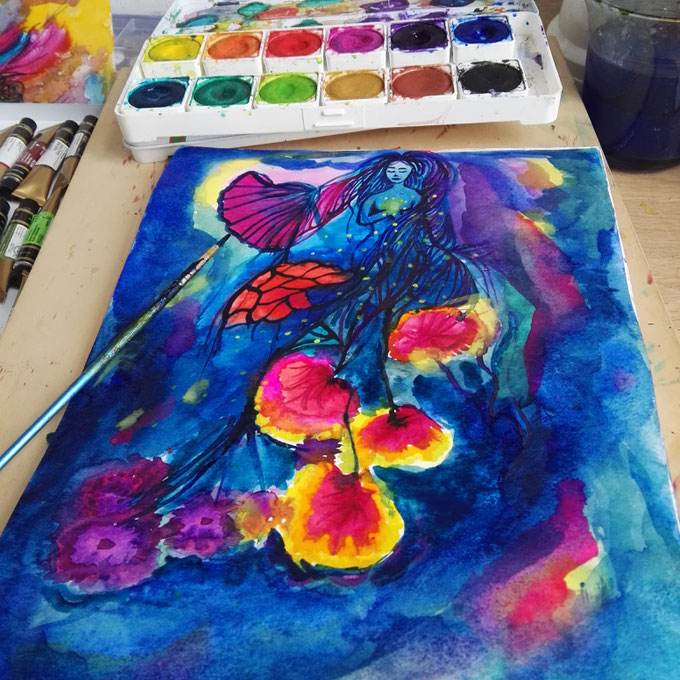 ♥Dear magical absolute amazing captivating one of a kind wonderful awesome being☺,
It seems a bit quiet from my side,  at the moment I am going through a huge positive transformational process. I'm working hard on myself inside and out by following a personal development training: 'no matter what' by Lisa Nichols. Making myself ready and renewed to realize my dreams and visions for this year no matter what :) After the training, I just need to paint and release the old and let in the new.
I'll share one today I'm Working on called: "Vision .."
At the moment I feel a new melody in my heart, as a detail, it waves around my thoughts and desires, and will burst soon into a dance that will change the course of my future. In order to let the details become one, I need to free myself from past experiences by going through them and express them and give them a place in peace.  To forgive and be kind and honour all, be patient and most of all keep my heart and soul open, no matter what :)
Do you have tingles in your heart, when you think of the upcoming year? I hope you do.
I wish you all the best and may it be a wonderful fulfilling adventure :)
Love,
Esther Femmigje