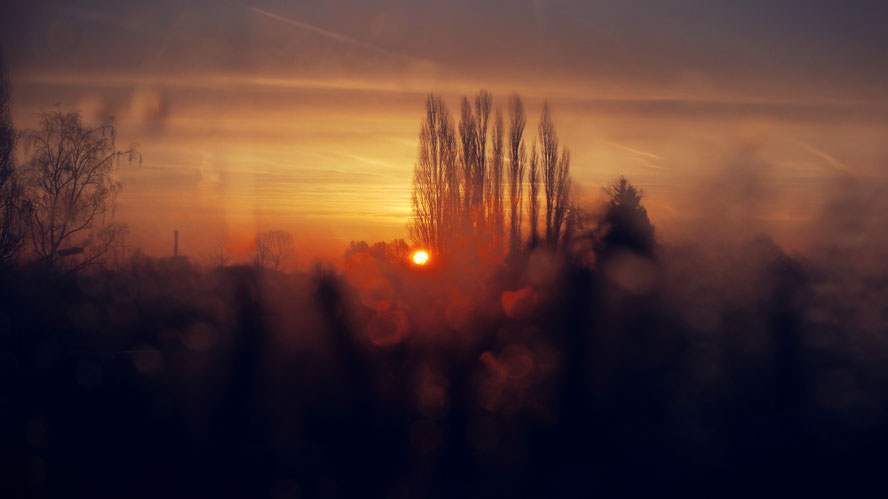 ♥Dear magical absolute amazing captivating one of a kind wonderful awesome being☺,
This morning I woke up and saw this amazing sunrise threw the dewy window. I took my camera as soon as I could and tried to capture the moment. A sunrise changes with every few seconds, you cannot ask the sun to hold her position to take the perfect picture. You have to do it at the moment you have right now.
With this in mind, we cannot control the movement of the sun, but we can control our own movement. We can hold, we can move left and right, we can think of colorful thoughts or we can think of dark ones.  We have the ability to change our course in life, now that is a huge and amazing response (ability).
Before you become radical start giving up your job and becoming a magician or an astronaut, let's take small steps... Like a detail - different  for, in the end, all those details threw out the day form your life.So what will you wear/eat/say/do differently this day?
Have a wonderful inspiring 'new' day☺
Love,
Esther Femmigje