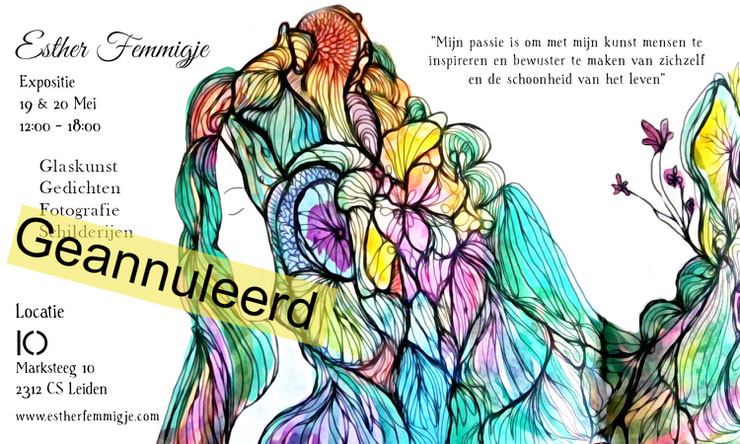 ♥Dear magical absolute amazing captivating one of a kind wonderful awesome being☺,
As some may already have heard,  at the moment there are unfortunately sad family conditions, my father has had a serious accident. And all my love, attention and energy goes to my father and my family at the moment. The exhibition has been canceled for the coming weekend. For anyone who reads this and would like to come, be more than welcome to the next event where I hope to receive you in love and full energy, in the future a new date will come.
Thank you, and hopefully until then!
Love,
Esther Femmigje