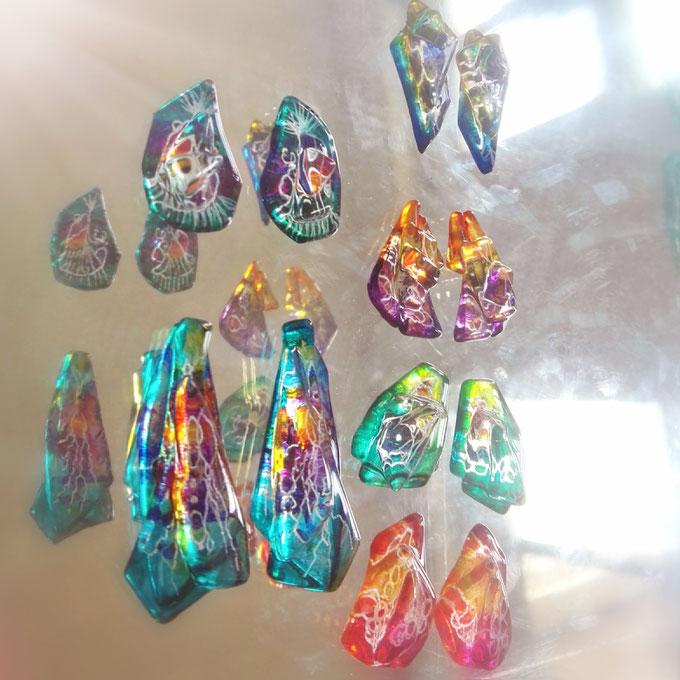 ♥Dear magical absolute amazing captivating one of a kind wonderful awesome being☺,
Finishing off and preparing for the kiln, a couple unique fused, painted and hand engraved earrings for the 'Light within" collection. .
Both pieces from each set are created close to each other, as there are always differences.
As the details and stories that are written on our face, that gives us our unique personality and expressions.
More earrings are in the making, stay tuned ♥
Have a wonderful day!
Love,
Esther Femmigje