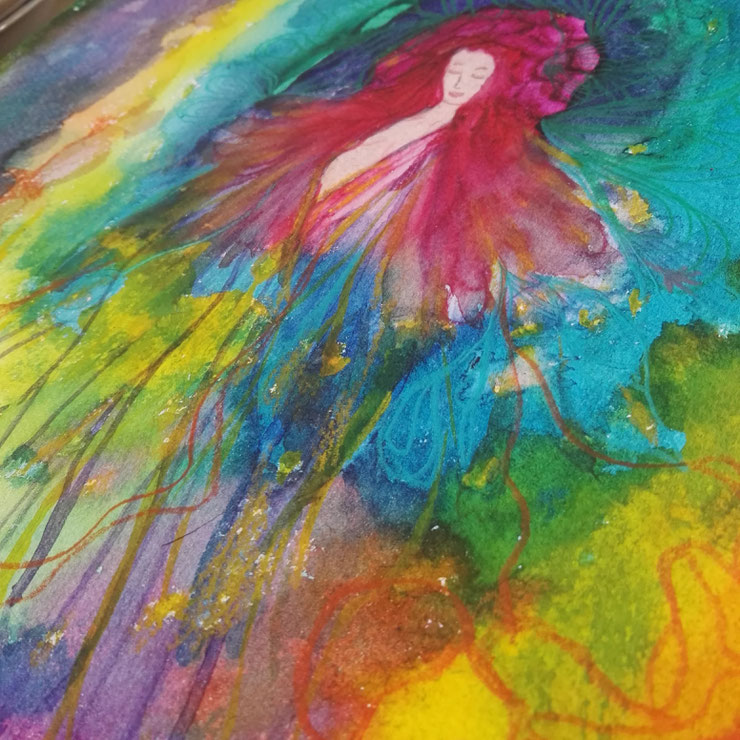 ♥Dear magical absolute amazing captivating one of a kind wonderful awesome being☺,
I have started this painting a few days ago . Stopping all the worries and fears and just be here and let it flow out of my soul on to this paper. I already do this for every artwork, still I felt forced and stuck, for some time. And then I decided to just let it be and unfold and suddenly an inspiring urge to paint appear... I love that feeling of creating and the thrilling of excitement like your entering a new world. And slowly the painting will evolve, in her own time and pace. For now, it is in process, as this moving by standing still flow. Ill be happy to share it when it is finished.
I wonder, are you in flow or stuck?
If you are stuck, then stop, breathe and just be... h❤re...you are enough
Have a wonderful day!
Love,
Esther Femmigje